Regular price
Sale price
$ 19.99
Unit price
per
Sale
Sold out
•Restore Beard and Facial Hair Softness – These hydrating and moisturizing beard wash and conditioners help leave your beard feeling fuller, softer, and more manageable.
•Eliminate Dryness and Dandruff – Our wash and conditioner combo penetrates follicles to fortify beard and facial hair and reduce dry itchy skin and flaky dandruff.
•Enjoy a Fuller, Healthier-Looking Beard – Our conditioner not only cleans and hydrates your skin and hair, and it can also help reduce split ends, frizz, and tangles.
•Fresh, Invigorating Pine Scent – Fortified with natural ingredients, our premium beard wash features a relaxing and soothing pine scent to revitalize the senses.
•Natural, Paraben-Free Support – Designed to replenish moisture and fortify hair, use it with your daily grooming routine to help soften and strengthen beard growth.
Get deeper, more restorative clean for your beard to keep it fluffy, thick, shiny, and more manageable with My Perfect Goatee® Beard Wash and Beard Conditioner set.
Whether sporting a big, thick Viking beard or a chin full of patchy scruff, keeping it soft and manageable is essential. That's why we developed My Perfect Goatee® Beard Wash and Beard Conditioner, a deeply penetrating soap and hydrates that work together to clean and clarify your skin and hair without robbing you of essential natural oils. Ideal for soothing dry, itching, irritated skin and restoring moisture to your hair to help minimize dandruff, this dual-purpose system is perfect for men who want fuller, healthier facial hair from follicle to tip.
Product Details:
Combo Beard Wash and Beard Conditioner (1 Beard Wash, 1 Beard Conditioner)
Natural, Restorative Ingredients
Reduce Dry Skin and Improve Hair Manageability
Control Frizzy Split Ends
Gentle on Sensitive Skin and Soft Hair
Masculine, Light Pine Scent
Satisfaction Guaranteed
Get our beard wash and conditioner set to help clean and soften your beard by clicking 'Add to Cart' above to help fight dandruff, itchiness, and flaky skin.
Share
View full details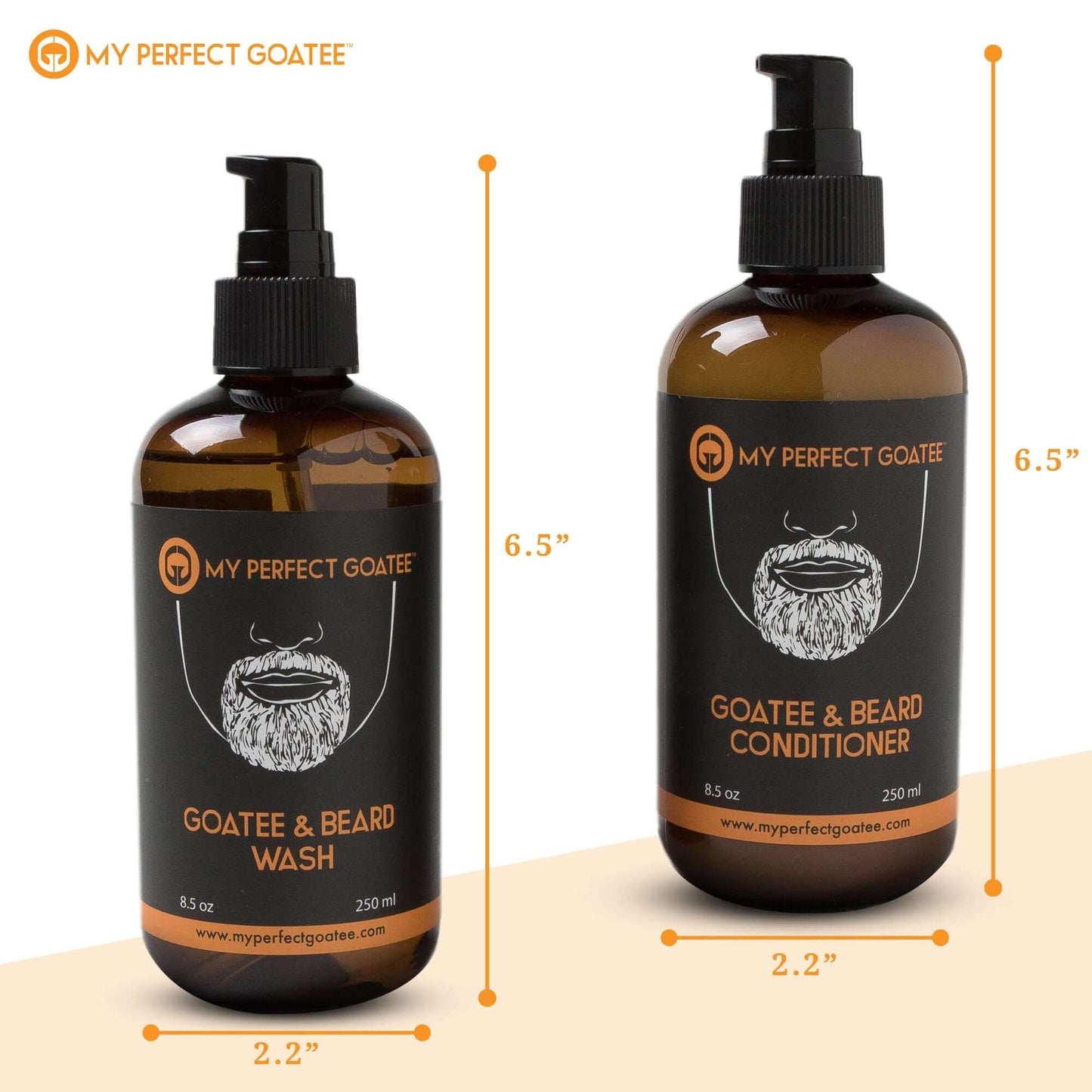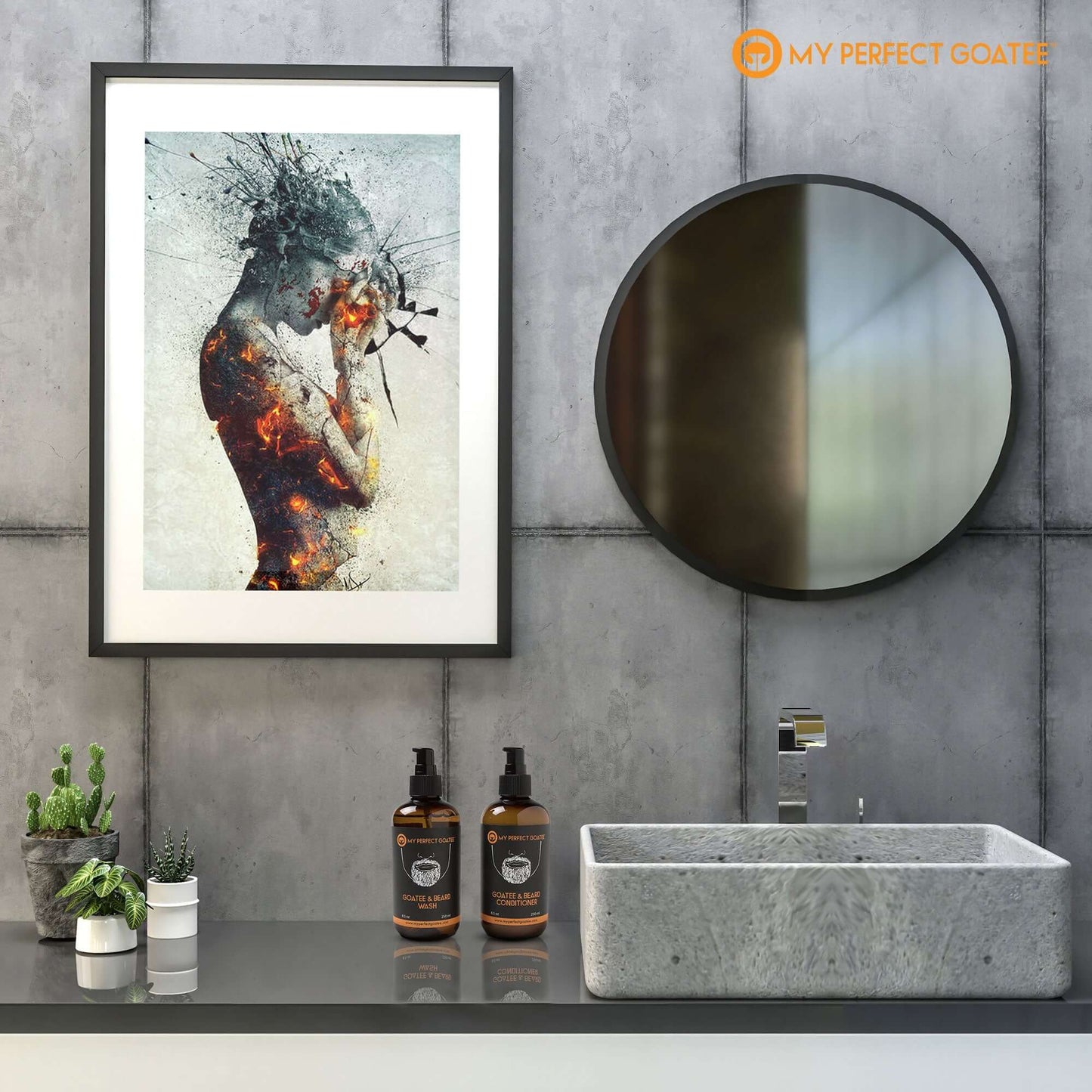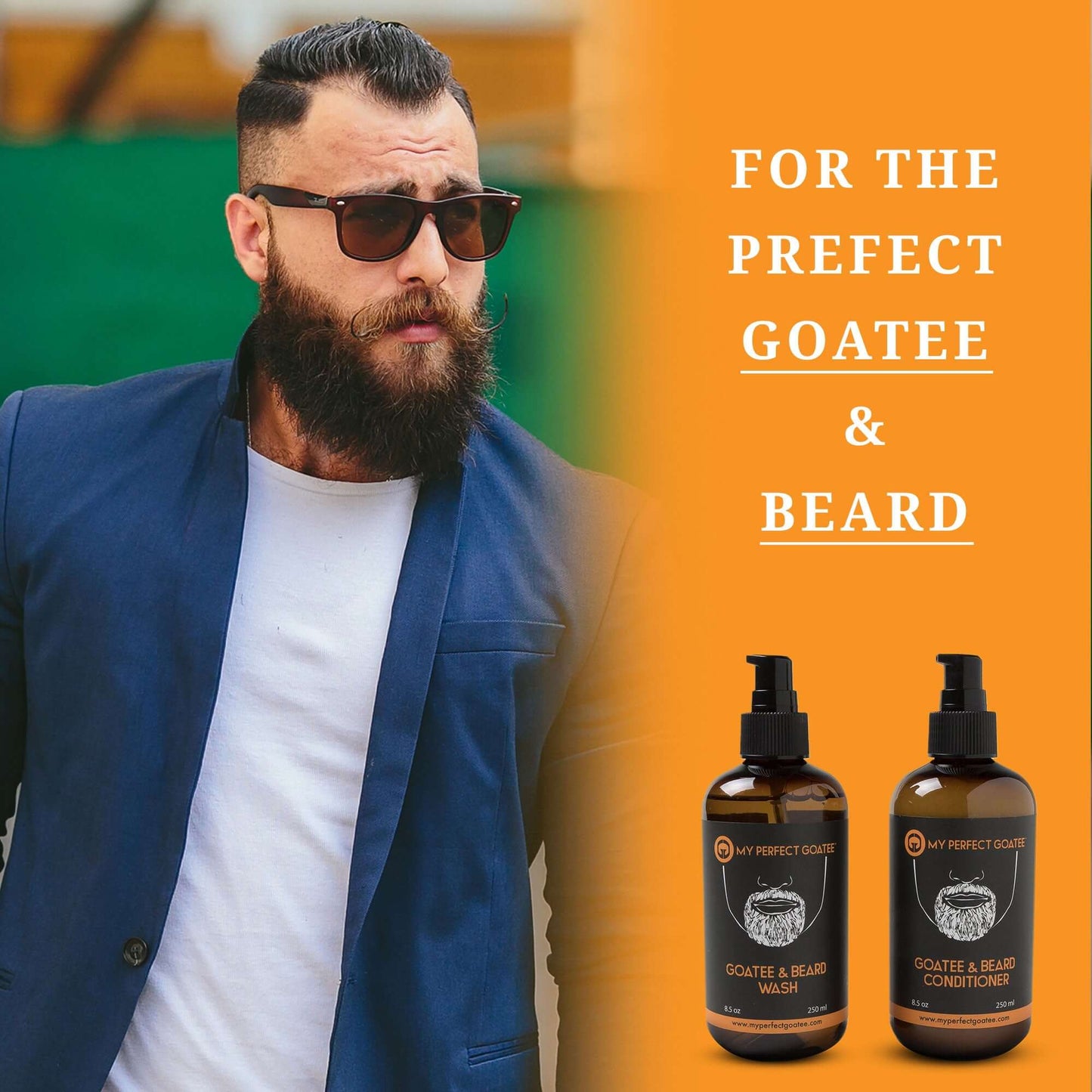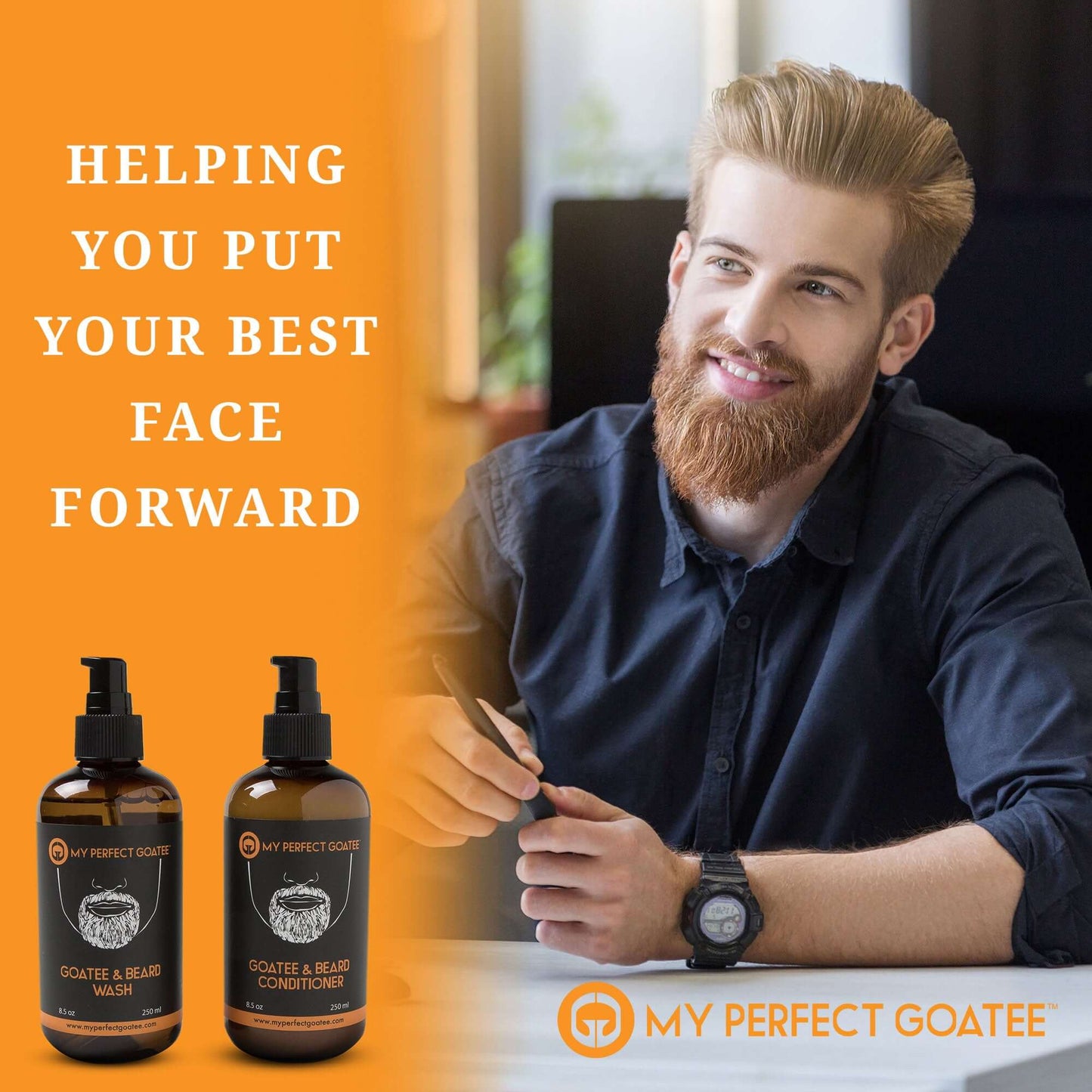 Bottom Line It Works ... Noticeably Well
This product has my Goatee looking like one of those Englishmen with the twisted up ends of their mustache ( I rubbed it into the hair on the sides and above my lip ) and long bushy beard ( As a Black man ) . Wow. I was having real trouble getting my goatee to grow. It was wispy and short. This stuff has my goatee bushy, and about 0.5" longer in about a month. I'm super impressed. I like the smell too. Outdoorsy. 5 Stars
Soft beard, warm hearts
The retailers reached out to see how I felt about the product. When I told them that I had made a mistake and sent it to an old address, they immediately sought to replace the product.
Ive been using them for a couple of months now. It smells great when I get lathered up, and is easy to massage into my beard.
I love the softness of my hairs immediately after apply the conditioner.
Great product great people
I love this beard wash.
It makes my beard smell nice and it makes it feel clean.
This smells great!!
I hate having itchy skin from using hair shampoo for my beard, I saw this in a search and gave it a try, it has a pleasant pine scent, no more itchy skin for me. I'll be ordering again when I need it
Perfect!
Husband LOVES it! And the smell is wonderful!