Regular price
$ 29.99
Sale price
$ 22.99
Unit price
per
Sale
Sold out
Introducing the revolutionary goatee shaving template:  My Perfect Goatee® takes the guesswork out of creating and maintaining a perfectly shaped goatee.

Our trimming tool shapes your Goatee like a pro. Growing, grooming, and perfecting the style of your goatee is an art. Goatee grooming takes lots of practice, focus, and probably countless failures. However, with My Perfect Goatee®, you can feel confident & achieve a clean and well-managed goatee without any hassle. My Perfect Goatee® will help you transform your crooked goatee into a perfectly shaped and irresistible one! This grooming guide tool is quick and easy to use, as the device allows adjustments to fit your face's shape and personal styling preferences. End your shaving frustrations with My Perfect Goatee®. NOTE: Colors may vary from image. Satisfaction guaranteed or your money back.

Share
View full details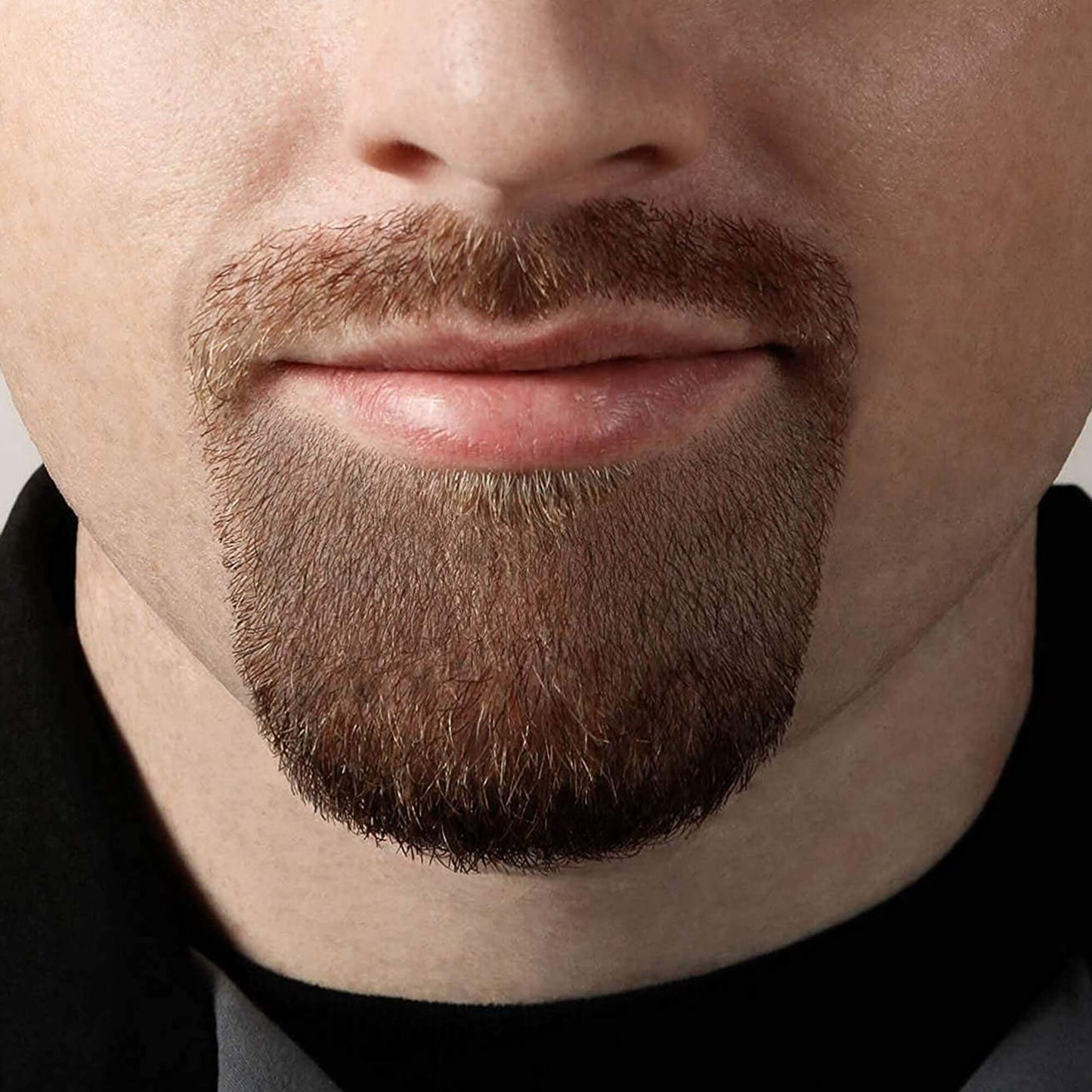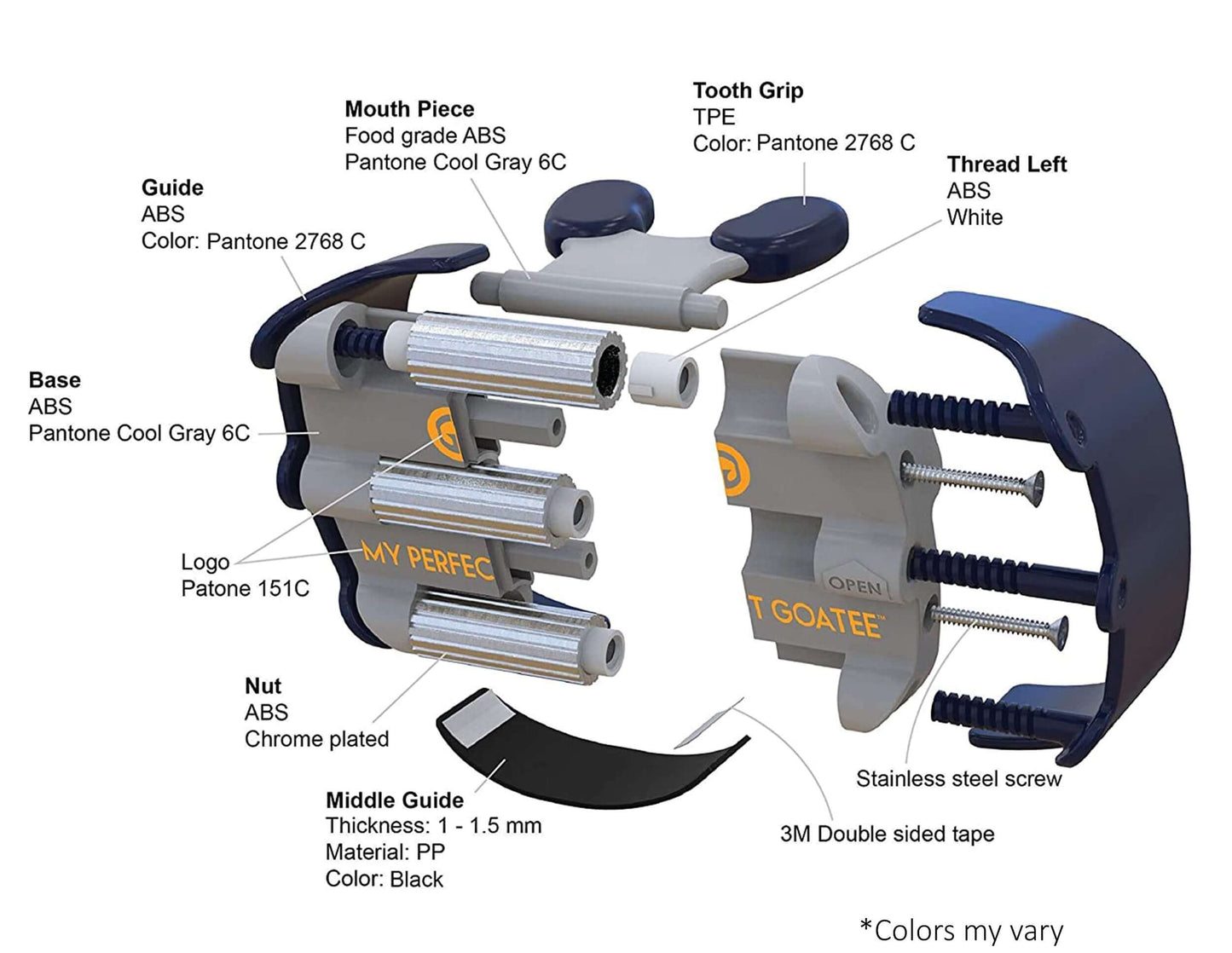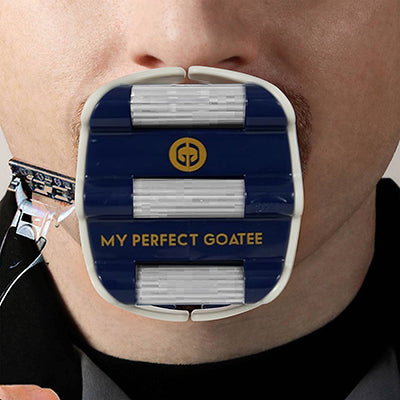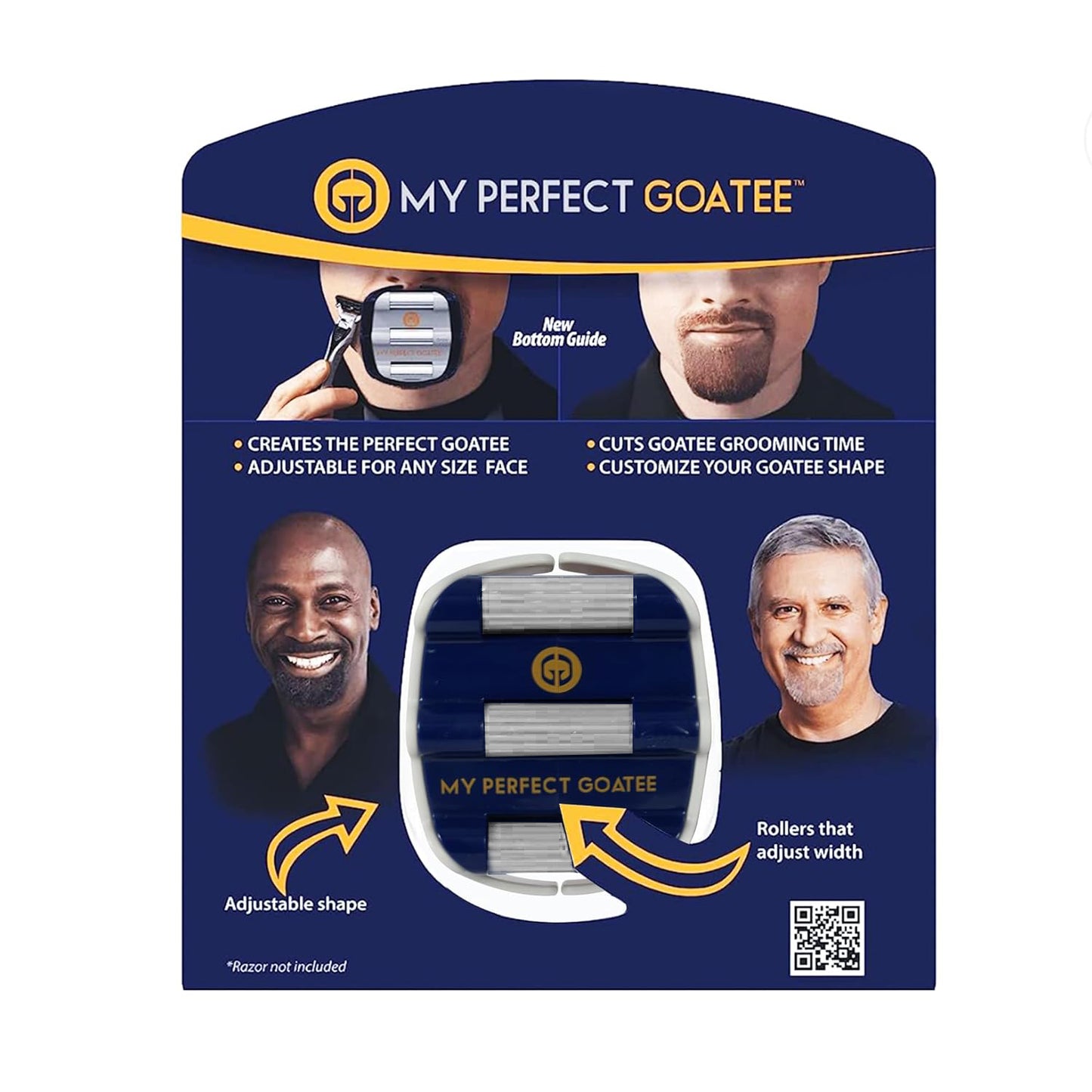 Awesome product
This product is amazing, I love the idea of how it works. The fact that there are different settings are great. This works fantastic, and the end result of what you are looking to do makes everything nice and even.
Excellent goatee shaping aid
I bought this product because I got irritated with accidentally slipping with my razor and ending up with a lop-sided goatee that I had to shave off and start over. While it didn't take much time to regrow, it was irritating, and someone was always asking, "What happened?" This product is highly adjustable and allows me to achieve the perfect look with every shave--no more accidents. It is highly adjustable, and the bite-grip makes it easy to hold in place while shaving. Great product, sturdy construction, and a good price. I can imagine that it will last for years.
Would recommend.
My go-to beard style has always been the half-goatee. Unfortunately, I've always been terrible at trimming around it without messing it up. For the last two years I had stopped shaving all together and was rocking it like ZZ Top out of frustration. I recently got a new job that required me to shave my glorious beard, and I knew what was coming, more frustration. So I gambled on this thing. My philosophy is, if it looks stupid but it works, it aint stupid, and this thing works. Thats it, it does exactly what its supposed to do, it protects your goatee from your own stupid self. 5 stars, hands down.
Best invention ever
I'm not one to usually write reviews but I felt I needed to for this product. I had this in my cart for so long as I was on the fence if it was worth it or not. I know its only 20 bucks but 20 bucks is 20 bucks. I have had great results with the template, I like how it is adjustable. Shaving isn't as much of a chore now, don't have to worry about lines being straight or the fear of a miscut and have to wait for it to grow back. The only negative I have is the crap my wife gives me for using it.
Now properly groomed
I was skeptical at first, but the materials are high quality and it is really built to last. There is a bite stick that folds down and is padded with sturdy rubber. The three metal things visible in the advertisement image perform as adjusters to make the guide either wider or narrower depending on your preference. This has taken the guess work out of matching my goatee sides. I am not an artist and went through several embarrassing moments of people pointing out to me that my shaving was uneven. While not everyone will appreciate the need for such a device, and even mock its existence, I for one, and very grateful to the inventor and plan to buy an extra as an emergency backup.